7 Pasig Metro Manila Condos by DMCI For Sale.
For price list, model house, floor plans, payment terms, chat live with an agent 24x7.
2 Featured Properties Found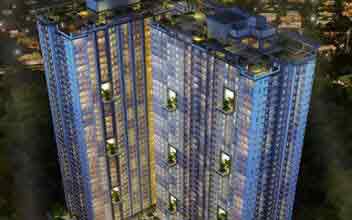 Condominium
1 BR, 2 BR, 3 BR
27 Brixton St, Kapitolyo

,

Pasig

,

Metro Manila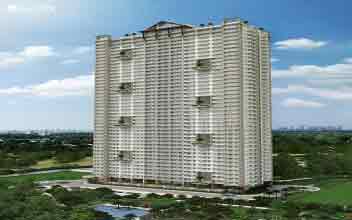 Condominium
1 BR, 2 BR, 3 BR
Pasig Blvd. Corner C5

,

Pasig

,

Metro Manila
5 Additional Properties Found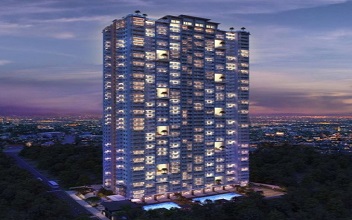 West Capitol, Kapitolyo, Pasig City, NCR

,

Pasig

,

Metro Manila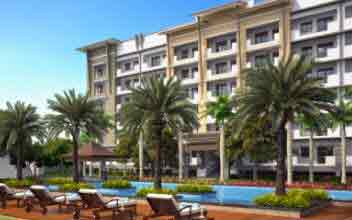 Condominium
1 BR, 2 BR, 3 BR,
Jenny's Avenue, Brgy. Rosario,

,

Pasig

,

Metro Manila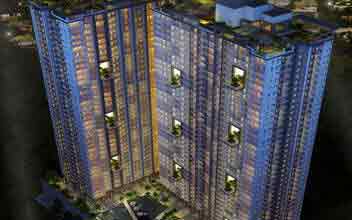 Condominium
1 BR, 2 BR, 3 BR,
Pasig Blvd. corner Shaw Blvd.,

,

Pasig

,

Metro Manila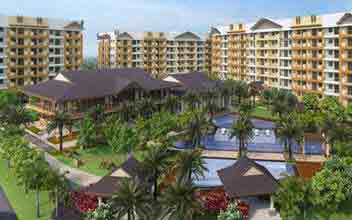 Amang Rodriguez Avenue, Santolan,

,

Pasig

,

Metro Manila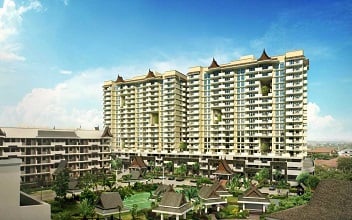 Condominium
Hacana - 1BR, 2BR, 3BR End and Lana - 1BR Inner,2 BR, 3BR End.
F. Pasco Avenue, Santolan, Pasig City

,

Pasig

,

Metro Manila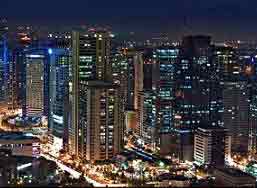 Pasig
DMCI Homes Condos for Sale in Pasig City

Are you in Pasig City and in search of a perfect home? Are you one of those, who had constantly dreamt of a perfect abode that they can go home to after a hectic day? Do you wish you could just relax and bask in the comfortable ambiance of your home?

If your answer is "yes" to all of these questions, then, you came to the right place.
Your wish could come true now. There are 5 DMCI-built condos in Pasig City, Metro Manila that you could choose from.

Certainly, these world-class condos had adhered to DMCI's protocol on quality condos and would provide remarkable resort-themed amenities for you.

Here are the 5 Best DMCI Condos in Pasig City

1. Prisma Residences in Bagong Ilog

In Prisma, you can avail of any of the following: 1 Bed Room units (28 square meters), 2 Bed Room units (56 square meters), or the 3 Bed Room units (83.5 square meters).

The monthly payment for the 1 Bed Room units - Php 7,000, for the 2 Bed Room units – Php 12,000/month, and for the 3 Bed Room units - Php 18,000/month.

The prices for the 1 BR units range from P2, 291,750 to 2,456,550; for the 2 BR units – Php 4,176,650 to Php 4,553,630; and for the 3 BR units – Php 5,974,000 to Php 6,489,000.

It's one of the cheapest in the market, so you may want to take advantage of this opportunity to fulfill your dream of buying an elegant, comfortable and secure home.

By the time you're almost done paying, the condo unit would be ready for turnover in April 2022.


2. Lumiere Residences in Shaw Boulevard

At Lumiere, you can choose the 1 Bed Room unit, for a reasonable price of Php 2,050,000. The 2 Bed Room units cost Php 3,400,000, and the 3 BR units cost Php 5,855,000 to Php 6,080,000.

You can avail of any of the flexible payment schemes offered by Lumiere. You could pay in cash and claim the 10% discount.

You could also pay a down payment of 20% or 30% of the total list price and pay the balance, 80% or 70%, thru bank financing. And here's a bonus, you would be given a leeway to pay the down payment within a period of three months.


3. Brixton Place on Brixton St. Kapitulyo

Presently, Brixton Place is preselling its units. Check the competitive prices for your preferred unit.

For the 1 Bed Room units (28 to 41 square meters), the prices are from Php 2,232,000 to Php 2,804,000.

The 2 Bed Room units (56 to 85.50 square meters) cost from Php 3,829,000 to Php 5,749,000

Buying during the preselling period could earn you huge profits later on. Preselling prices are generally the lowest prices offered for condo units.

Brixton's proximity to vital establishments is a plus to its selling potential. Schools, churches, hospitals are easily accessible. Commercial centers, such as the Ortigas Center and the Bonifacio Global City are a drive away.

4. Mirea Residences at Amang Rodriguez Avenue

You could choose between the 2 Bed Room unit, or the 3 Bed Room unit, depending on the number of people you intend to reside.

The prices for the 2 Bed Room units are: Selenia - Php 3,383,000; Solana - Php 3,454,000; Vespera - Php 3,291,000.

These units have balconies with the total area ranging from 63.5 to 85 square meters.

The 3 BR units with balconies cost: Solana Php 4,661,000; Vespera - Php 4,397,000; Selenia - Php 4,563,000.

If you decide to pay in full, you will gain a 10% discount of the total list price. The minimum down payment is 15%.

Of course, you may choose to pay a higher down payment to reduce the remaining balance.

In cases where you're interested but still don't have enough money for a down payment; you can reserve a unit for only Php 20,000.00. There are no better deals than that.


5. Levina Place in Baranggay Rosario

Levina could provide for you a comfortable, lavish home that you would definitely love.

There are 3 types of units that you could select from: The 1 Bed Room (1BR); the 2 Bed Room (2BR); or the 3 Bed Room (3BR) units to prospective homeowners. The unit areas range from 64 to 114 square meters.

The area is appropriately built in such a way that all areas provide comfortable spaces and sufficient room for you to move around.

The costs of the units are: 1 BR - Php 2,400,000; 2 BR – Php 2,786,000 to Php 3,869,000; 3 BR – Php 4,135,000 to Php 4,419,000.

These are reasonable prices considering the outstanding facilities that Levina provides. In case you don't have enough cash, you can talk to an authorized in-house agent and arrange a payment option that's more suitable to your finances.

Obtain your unit now and move-in as soon as your documents are processed because the condo units are all ready for occupancy.

These DMCI condos have themes similar to that of luxurious resort-hotels with lots of superb facilities, such as atriums, sky parks, landscaped gardens, kiddie pools, lap pools, Play courts, children's playgrounds, gazebos, picnic areas, fitness gyms, palm promenades, entertainment rooms, AV rooms, game rooms, cycling or jogging paths, lounges and other services.

Furthermore, DMCI utilizes the Lumiventt Design Technology in building these condos. This technology ensures that natural air and sunlight could permeate into the units, by adding balconies, atriums and other facilities that allow the entry of sunshine and air into the units.
In addition, DMCI ensures that these residential communities are near commercial establishments and major services, and that their safety and comfort are prioritized

Whichever you choose among the 5 DMCI condos in Pasig city, you'll get your money's worth. Any building crafted by DMCI is made of durable materials that can withstand the wear and tear of everyday use.

So, your first priority before selecting your home is to find whether the home was built by DMCI or not. If it is, there's no cause for worry. Confirming that the condo is built by DMCI will save you a lot of headache later. This is because with DMCI, you don't have to worry about your security, safety and comfort.



Pasig Metro Manila Condos Price List
Property Name
Price (₱)
Developer Name